Paragraphs
Content
Beach and Marina Monitoring Campaign
In the framework of the implementation of the activities of the TouMaLi project "Contribution of sustainable waste management systems in the tourism sector to the protection of marine ecosystems" and in particular those related to the fourth work package "Development and implementation of a monitoring and assessment programme for beach and marina pollution", A second monitoring and sampling campaign was planned and carried out in coordination with the German partner IOW (Leibniz-Institute for BalticSeaResearch Warnemünde), during the period from 14 to 23 June 2022.
This mission concerned beaches and marinas, belonging to the Tunisian coast between the region of Bizerte and the region of Monastir. The main purpose of this mission is to continue the characterisation campaigns of the solid waste found on the beaches and marinas visited.
Image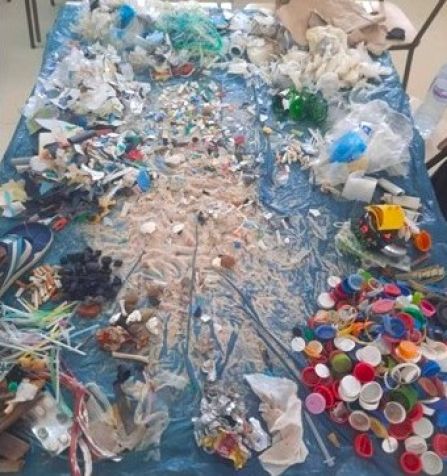 Text (optional)
The objective of this activity is to follow the evolution of the quantity and nature of macro- and meso-waste found on at least 5 stretches of beaches belonging to the Tunisian coasts, to set up a long-term monitoring programme that will continue beyond the duration and location of the project and monitoring. This programme will allow a better assessment of the quantity and quality of waste washed up on the coast, to determine the areas of accumulation and to estimate their evolution over time and space. This will make it possible to identify the nature of the waste and the source of the pollution in order to propose the best mitigation and control solutions.
To this end, the international standardised OSPAR method has been applied for the quantification and qualification of waste on beaches. This method mainly targets waste larger than 2.5 cm.
This method has been supplemented by the Sandrake method for waste particles between 0.5 and 2.5 cm in size and by a method under development which consists of studying the accumulation of waste in the beachwrack (seaweed) along the beaches.
Image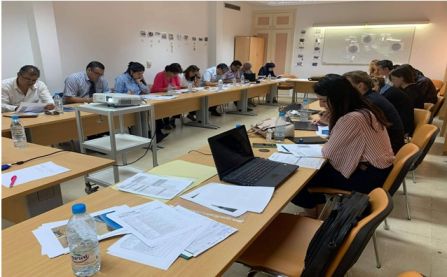 Text (optional)
Thus, the beach sections of the areas of Rassinjla, Bizerte, Kalaet el Andalous at the mouth of Oued Medjerda, Hammamet, Yasmine Hammamet, Hammam Sousse and Monastir could be studied.
Also, and in parallel to this campaign, an investigation of the pollution at the level of the Marinas (Old Port) of Bizerte, Yasmine Hammamet and Monastir was carried out.
This mission was also the occasion to organise, on 20 June 2022, at CITET a workshop on the evaluation of ecosystem services of sandy beaches. This workshop mainly aims at a know-how transfer for the main partners involved in the activity of pollution monitoring on beaches.
This activity aims at developing different beach pollution scenarios and applying an ecosystem services assessment. The aim is to promote a broader understanding of the waste problem, a better understanding of the different views on waste and to support a learning and awareness raising process.
This workshop will then be replicated with the different stakeholders on the occasion of future sampling missions, in partnership with the municipalities concerned and APAL.